Starting down the road to becoming a marriage and family therapist has several twists and turns that are evolving with the changing industry. With so many training options, it can be hard to sort through the marriage and family therapy programs throughout the country. Luckily, for students looking to pursue an MFT program in Connecticut, there are some good options. Let's look at a few of the Connecticut MFT programs that are available and go over some of the licensure requirements that are unique to this state.
Featured MFT Programs Offered Online
Accredited MFT Programs in Connecticut
To become a licensed marriage and family counselor, most states require that school training programs be accredited by the Council for Accreditation of Counseling and Related Educational Programs (CACREP). This accreditation is granted to programs training students in mental health counseling as a whole and can be granted to marriage and family therapy programs. However, another accreditation group is gaining popularity for MFT programs called the Commission on Accreditation for Marriage and Family Therapy Education (COAMFTE). Connecticut focuses primarily on COAMFTE accreditation to satisfy licensure requirements for marriage and family counseling programs.
Southern Connecticut State University (SCSU):
Marriage and Family Therapy Program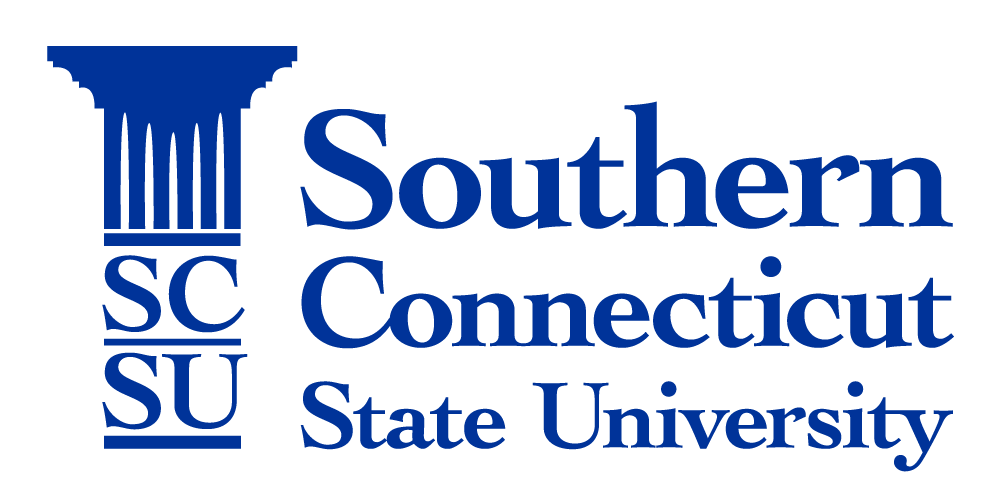 SCSU has an on-site MFT program that focuses on "the self-of-the-therapist" development and counselor identity. As the program markets itself as highly personalizable, students could complete the 51 credits in two or three years. Students work through coursework exploring ethics, research, theories, and best practices, then gradually move into working directly with clients in a highly supervised on-site family clinic. In the program's final year, program participants will move to an off-site clinic for their internship practicum.
---
Central Connecticut State University:
Marriage and Family Therapy, MS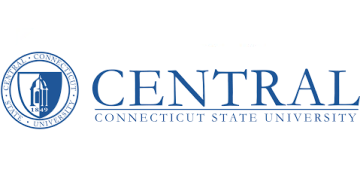 This Connecticut MFT program bases its approach on a Metaframworks model, integrating theory and techniques to help clients remove barriers that keep them from improving their wellbeing. The program teaches individual and group counseling techniques, developmental theory, and systems theory to prepare students for a more hands-on application of therapy skills. The full-time program takes about three years to complete while taking the program on a part-time basis takes up to six years.
---
COAMFTE Accredited Connecticut MFT Programs
Most marriage and family counseling programs in Connecticut use COAMFTE accreditation rather than CACREP accreditation. What exactly is the difference? In most states, COAMFTE and CACREP-accredited training programs will satisfy the requirements for becoming a licensed marriage and family therapist. However, COAMFTE accreditation will not qualify you to be a licensed mental health counselor. Accreditation by either CACREP or COAMFTE simply means a particular MFT or CMHC program satisfies all of the standards needed to prepare the student for licensure and formal practice. Below is a bonus Connecticut program for marriage and family therapy accredited by the COAMFTE.
| University Name | City | State | Degree Level | GRE Required? | Full Program Name | Program URL |
| --- | --- | --- | --- | --- | --- | --- |
| Fairfield University | Fairfield | CT | Masters | Yes | M.A. in Marriage & Family Therapy | Click Here |
| Southern Connecticut State University | New Haven | CT | Masters | No | M.S. in Marriage & Family Therapy | Click Here |
| University of Saint Joseph | West Hartford | CT | Masters | No | M.A. in Marriage & Family Therapy | Click Here |
| Central Connecticut State University (MS) | New Britain | CT | Masters | No | M.S. in Marriage & Family Therapy | Click Here |
University of Saint Joseph – The Master of Arts program in MFT consists of a 60-credit-hour curriculum that is accredited by COAMFTE. Students are prepared for licensure as an LMFT in the state of Connecticut. Being a clinically focused program, students are required to complete a clinical internship for 12 months or three consecutive semesters. All faculty provide diverse backgrounds and experiences with relatively smaller class sizes of up to 29 students. This program has an evidence-based clinical focus that aims to provide clinical treatment based on psychological theories and research within the field. Students are encouraged to pursue clinical interests that align with personal skills and strengths.
Fairfield University offers a Master of Arts degree in marriage and family therapy. This program is COAMFTE accredited and prepares students for licensure upon graduation. Faculty in the program provide guidance and expertise in clinical training, research, and professional realms which helps students prepare for their professional and personal development. The program itself is 60 credit hours and students have the option of pursuing the degree full-time or part-time and on average, students can graduate within three to three and a half years as full-time students. The program also offers a thesis track option, which allows students to conduct academic research, setting them up for further education and broadening career prospects.
---
COAMFTE Accredited Program
Northcentral University:
Master of Arts Degree in Marriage and Family Therapy

Northcentral's MFT program is the first online marriage and family therapy program to be accredited by the COAMFTE, according to the university's website. Many online counseling programs require short residencies during which students meet physically at the school to complete in-person practice of techniques learned in class. Northcentral, however, does not have this requirement. Program practicum, internships, and clinical supervision are still in-person later in the 33-month (almost three years) program. NCU says their program has 45 credits, but they recommend taking 60 credits if you plan to practice in a state with higher requirements than Connecticut.
---
No GRE Required MFT Programs in Connecticut
The GRE is a standardized test used by many universities as a piece of the application process to understand an applicant's potential fit in a program. While many universities and graduate programs still utilize test scores, many have decided to move away from them and weigh undergraduate GPA, letters of recommendation, and other data points to such as work experience more heavily in the admittance decision process. For applicants, preparing and taking standardized tests like the GRE can be time-consuming and expensive. Below are some masters in MFT programs in Connecticut that do not require students to take the GRE prior to applying:
| Name | City | State | Degree Level | Accreditation | Full Program Name | URL |
| --- | --- | --- | --- | --- | --- | --- |
| Southern Connecticut State University | New Haven | CT | Masters | COAMFTE | M.S. in Marriage and Family Therapy | Click Here |
| University of Saint Joseph | West Hartford | CT | Masters | COAMFTE | M.A. in Marriage and Family Therapy | Click Here |
| Central Connecticut State University | New Britain | CT | Masters | COAMFTE | MS in Marriage and Family Therapy | Click Here |
---
What will you learn in a Connecticut MFT program?
MFT programs in Connecticut will cover theoretical foundations in marriage and family systems, assessments, diagnosis, treatments, lifespan development, personality, and human sexuality. Coursework must cover ethics and research to develop your identity as an MFT counselor.
Most accredited programs in Connecticut emphasize theoretical learning and practical application, so supervised practicum and internship hours are necessary. The one-year-long period of practicum and internships should have 500 hours in client contact, with 100 hours directly supervised by an approved supervisor.
How to Become an LMFT in Connecticut
Connecticut's requirements for licensure are not the highest in the country, so if you're planning on practicing in a different state, make sure the program you choose satisfies the qualifications for becoming an LMFC in your state of choice.
The educational requirements for your MFT training include completing at least 45 credit hours (compared to 60 in some states). Of these credits, 27 should be in marriage and family systems, marital and family therapy (like treatments and techniques), and individual psychological development. Coursework should also train students on ethical issues (licensure laws, confidentiality, legal responsibility, family law, etc.) and research methods (such as statistical analysis and research design).
Your educational training will culminate in your practicum and internships. These are done in highly supervised, off-campus clinical settings approved by your school. A minimum of 500 hours of client contact and 100 supervised hours are required.
After completing your education, you will need a supervised residency. If the clinic you work with does not have a qualified supervisor on staff, you will need to go through the agency or institute. You cannot directly contract a supervisor in Connecticut. When you've successfully secured your situation, you're a resident in counseling, which is a pre-licensed therapist. This is an important step in your professional development, and it requires 1,000 hours of direct work with clients and 100 supervision hours. Of these 100 hours, 50 must be individual rather than group supervision. In Connecticut, individual supervision can include two supervisees, but no more. Group supervision sessions can include up to six supervisees.
When you've satisfied these requirements and it has been at least one year, you can apply for approval to take the Examination in Marital and Family Therapy of the Association of Marital and Family Therapy Regulatory Boards. You will need to do the following:
Fill out an application form found on the Department of Health (DPH) website and get it notarized.
Request an official transcript of your MFT program sent to DPH directly from your school.
Secure verification of the postgraduate hours and supervision completed and request the verifying group and supervisor to send documentation to DPH directly.
Send all documents with a $315 application fee and a recent photo.
Once you receive approval and take the exam, it will take some time for DPH to review your file again and check your scores. If your application and exam scores meet the requirements, you should receive notification that you have approval for licensure. Congratulations!
MFT Programs That Can Lead to Licensure
What does an LMFT in Connecticut do?
A licensed marriage and family therapist in Connecticut is a connector for individuals, couples, and families. Not only will you act as a helper for healing and growing relationships between people, but you will work to identify barriers that keep clients from improving their well-being and find paths forward. Clients could be groups, couples, or individuals.
Connecticut LMFTs have a toolkit of traits that help them help others, including compassion, interpersonal skills, and listening skills, among others. They use these skills to create safe spaces for people to learn about themselves, their loved ones, and their communities.
Connecticut LMFT Career and Salary Opportunities
It is a great time to become a marriage and family therapist in America. The industry is projected to grow by 16% nationwide by 2030, which is much faster than average compared to other professions. If you choose to practice in Connecticut, you won't have to wait until 2030 to see the benefits of a career as a marriage and family counselor. As of May 2021, Connecticut had around 450 LMFTs employed. The yearly mean salary for Connecticut LMFTs in 2021 was $64,190, which was higher than most other states on the east coast that year. Some even made as much as $96,000 per year. While many students looking to enter the helping career are usually doing so out of a desire to make a difference, knowing the LMFT occupation has upward growth and monetary stability is a plus.
Marriage and Family Therapy Programs in Connecticut
The following list includes all MFT programs that are available in Connecticut. This list calls out where these programs are located, whether or not they are ground-based or online, and whether or not a GRE is required for admission.
Connecticut MFT Resources
If you are interested in Connecticut schools with marriage and family therapy programs, it can be overwhelming sorting through the option. Below are links to the programs we've already mentioned.
Additional Resources:
Southern Connecticut State University (SCSU) – https://www.southernct.edu/academics/marriage-family-therapy
Central Connecticut State University – https://www.ccsu.edu/program/MarriageandFamilyTherapy_MS/curriculum.html
Northcentral University – https://www.ncu.edu/programs-degrees/masters/master-arts-marriage-and-family-therapy