While many people might think of Dorothy and the Wicked Witch of the West when they hear the word Kansas, the state has quite a few other notable claims to fame, like being home to the world's largest ball of twine or being the location of the first Pizza Hut. The Sunflower State, as it is nicknamed, also has a number of graduate and doctorate-level programs for those interested in studying to become a marriage and family therapist. This article will outline those programs as well as offer some information on how to become a licensed MFT in Kansas.
Accredited MFT Programs in Kansas
Before you apply for an MFT program, make sure it's accredited by a recognized accrediting agency. Accreditation is a stamp of approval stating the program has been examined and found suitable as a training program based on the accrediting agency's standards. Most states assume that a program accredited by one of these recognized agencies is suitable to qualify the candidate for licensure. One of the most common therapy accrediting agencies is the Council for Accreditation of Counseling and Related Educational Programs (CACREP), which accredits clinical mental health masters and Ph.D. programs. The Commission on Accreditation for Marriage and Family Therapy Education (COAMFTE) is accreditation specifically for couples, marriage, and family therapy programs.
CACREP Accredited Kansas MFT Programs
As mentioned before, CACREP accredits mental health counseling programs in general. Therefore, just because a program is CACREP-accredited, it doesn't mean the program will qualify you to be licensed as a marriage and family therapist. Double check that the accredited program is for MFT training. Kansas only has one CACREP-accredited program.
MidAmerica Nazarene University:
MA in Counseling with a Marriage, Couples, and Family Counseling specialization

This Olathe school has a counseling degree that allows clients to choose from a number of specializations. The marriage, couples, and family track takes 33 months to complete 60 credit hours either on a hybrid day/evening basis or on an evening basis. The idea behind this program is to give students in every specialization a firm foundation in general clinical mental health counseling and give supplemental courses to educate on the marriage and family therapy techniques and issues. As the only private university in Kansas to offer a CACREP-accredited program, the school boasts that it blends a mastery of psychological principles and an application of Christian worldview. The school has an on-site clinic where students can gain practical experience, and it also has relationships with churches, private practices, and agencies in the community and across the Kansas City metropolitan area where students can be placed to fullfill their practical experience requirements.
---
COAMFTE Accredited Kansas MFT Programs
COAMFTE accreditation is overseen by the American Association for Marriage and Family Therapy (AAMFT). Every state has different standards for licensure, but COAMFTE-accredited programs are generally recognized as meeting the requirements for licensing. COAMFTE is not quite as recognized as CACREP, likely because of its specialization in MFT, but it is becoming more popular as time goes on. Here are some COAMFTE-accredited programs in Kansas.
---
Friends University: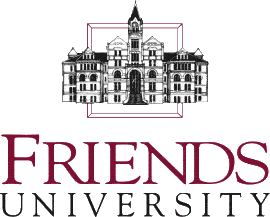 Friends University's Family Therapy MS is offered on both its Kansas City and Wichita campuses, and they are identical other than the location. In 2021, the program was ranked number one in Kansas and number 31 nationally for best job placement rates by Intelligent.com. Integrating Quaker values into its scientific exploration of marriage and family therapy counseling techniques adn issues, the program is designed to be completed in a minimum of 24 months and requires 60 credits to graduate as well as a 16-month clinical supervision practicum, which is taken in conjunction with coursework designed to complement the practicum.
---
Kansas State University:
MS in Couples and Family Therapy

Kansas State, located in Manhattan, offers a couples and family therapy masters program that takes 2.5 to 3 years to complete. With 60 to 62 credits to complete, the program puts students into cohorts to learn together throughout their academic journey. The school is outspoken on its commitment to diversity and inclusion. If you are looking for a school that places diversity high on its priority list, this school might be for you.
---
Kansas State University:
Ph.D. in Couples and Family Therapy

Kansas State's Ph.D. in Couples and Family Therapy has a hybrid and a traditional version of the program. The post-bachelor doctoral degree is a combined master's and doctoral degree. Students complete 120 credits in about 5 years, and they gain both research and clinical training. According to the school, this option is 1-2 years shorter than a traditional path to a doctoral degree. Students who change their minds and decide not to pursue a Ph.D. can opt to just graduate with a master's. The doctoral degree is the traditional route to a Ph.D. It takes three years to complete 90 credits, and the program teaches from a scholar-practitioner model.
---
No-GRE MFT programs in Kansas
One of the major hurdles applicants to masters-level programs will need to face is the GRE. This standardized test is meant to measure a candidate's fitness for post-undergraduate study, and it resembles the SAT in its overall structure. Many applicants entering the academic world again have not been in school for many years, and those who have been in school have likely not taken a standardized test in a good amount of time. Luckily, many graduate programs are no longer requiring the submission of GRE scores to be considered for admission. Make sure you check to make sure whether or not your desired program does or does not require the scores before you make your decision.
| Name | City | State | Degree Level | Accreditation | GRE Required? | Full Program Name | URL | |
| --- | --- | --- | --- | --- | --- | --- | --- | --- |
| The University of Kansas | Lawrence | KS | Masters | COAMFTE | N/A | FAMILY COUNSELING | Learn More | |
| MidAmerica Nazarene University | Olathe | KS | M.A. | CACREP | No | M.A. in Marriage, Couple and Family Counseling | Learn More | |
| Friends University - Kansas City (MS) | Overland Park | KS | Masters | COAMFTE | No | Master of Science in Family Therapy | Learn More | |
| Kansas State University (PhD) | Manhattan | KS | Doctoral | COAMFTE | No | Doctorate in Couple and Family Therapy | Learn More | |
| Friends University (MS) | Wichita | KS | Masters | COAMFTE | No | Master of Science in Family Therapy | Learn More | |
| Kansas State University (MS) | Manhattan | KS | Masters | COAMFTE | No | Master of Science in Family Therapy | Learn More | |
---
What will you learn in a Kansas MFT program?
In Kansas, your education will consist of a mix of academic learning, professional development, and clinical practice. All accredited programs require this combination to ensure students are prepared to enter the world of mental health counseling and make a difference in their clients' lives. You can expect to take courses in human development and family studies; theoretical foundations; MFT assessment and therapy; research; and professional studies. While this requirement might overlap with coursework, students will need to make sure they earn 15 semester hours of courses in mental health diagnosis and assessment. Every accredited program will also require students to complete a clinical practicum and/or internship. In the practicum, students earn 500 hours in contact with clients and 100 hours in supervision with an approved supervisor. Your practicum will be your first taste of actual counseling and will take place in a real clinical setting in the community.
How to become an LMFT in Kansas
Your education is the starting point to becoming licensed as a family therapist in Kansas. You should attend a COAMFTE-accredited program or equivalent to qualify. The graduate degree could be in a related field to marital and family therapy, including counseling, psychology, social work, healing arts, theology, education, nursing, or human development/ family studies, as long as the candidate completes supplemental courses in marital and family therapy.
Kansas is a bit different from the rest of the country in that most states label a fully licensed MFT as LMFT (licensed marriage and family therapist). However, in Kansas, a fully licensed MFT able to operate independently is known as a Licensed Clinical Marriage and Family Therapist (LCMFT). In Kansas, an LMFT is someone who has completed their graduate school requirements but has yet to complete their required post-graduation supervised practice.
Also unlike many states, Kansas licensure candidates will need to complete and pass the Examination in Marital and Family Therapy before they can apply for licensure at both levels, though temporary licensure is available for those who are otherwise eligible to begin their supervised clinical practice. To get approval to take the exam, you should submit your license application to the Kansas Behavioral Sciences Regulatory Board (BSRB). Once you receive authorization to take the exam from the Board, you can apply to take the exam during a few four-week windows every year. Registration requires a $220 fee, and you should be prepared to pay another $75 to the Prometric-Thomson, the testing administrator.
Once you receive your LMFT license, you are free to do your post-graduate supervision. You should create a supervision plan which should be approved by the Board and then kept on file before you begin accruing hours. You must earn 3,000 hours of clinical practice in at least two years before you can qualify for the highest level of licensure, LCMFT. Once you have earned the hours, you are now eligible to apply for full licensure.
What does an LMFT in Kansas do?
A licensed marriage and family therapist in Kansas might work in a number of settings. You could work in hospitals, private practices, churches, community agencies, and many others. You will also likely work with other professionals outside the mental health industry to ensure your client has access to resources that can help them thrive. Kansas LCMFTs work with individuals, couples, and families to work through challenges in relationships and life. You might work with clients on such issues as divorce, life transitions, job loss, economic hardship, child or elder abuse, and other challenges. LCMFTs in Kansas act as bridges for their clients to resources as well as advocates when societal barriers may hinder clients' well-being.
Kansas LMFT Career and Salary Opportunities
The mental health industry as a whole is seeing a major jump in demand from the general populace in the U.S. This could be due to increased awareness due to social media, increased need from situations happening around the world, the Covid19 pandemic, and the increase in access to mental health services due to telehealth. Whatever the cause, the industry is expected to grow, and the MFT industry is no exception. The field of marriage and family therapy is projected to grow by 16% nationwide by 2030, according to the Bureau of Labor Statistics. The national workforce of licensed couples and family therapists stood at 54,800 in 2021, a number that is quickly growing. The average salary for LMFTs in the U.S. was $59,660 as of May 2021. In Kansas, there were 220 LCMFTs in 2021, and therapists were making on average $47,470 per year.
Kansas MFT Resources
As you make your decisions and search for schools as you begin your journey to becoming an LMFT, you might feel overwhelmed by all your options. For your convenience, here are links to the MFT programs mentioned in this article.
Additional Resources:
MidAmerica Nazarene University: MA in Counseling with a Marriage, Couples, and Family Counseling specialization
Friends University: MS in Family Therapy
Kansas State University: MS in Couples and Family Therapy
Kansas State University: Ph.D. in Couples and Family Therapy