In the last decade, there has been a drastic increase in the demand for mental health services and professionals that could deliver those services. Of the many specializations in mental health, Marriage and Family Therapy (MFT) is a rapidly growing service that more people seek, and more facilities have been included as a part of comprehensive psychological treatment.
Featured Marriage and Family Therapy Programs
What is a Marriage and Family Therapy Program?
A Marriage and Family Therapy (MFT) program is a specialized educational degree typically at a master's or doctoral level that prepares students for professional practice in the field of MFT. It includes comprehensive training in psychological theory, assessment, academic research, and psychological treatment and therapy focused on individuals, couples, and families.
In an MFT program, students learn the various theoretical conceptualizations, techniques, and interventions to address general and unique needs and dynamics presented by couples and families. Most programs adopt a family systems perspective and incorporate areas of human development, human pathology, multicultural and diversity, ethics, and professional standards of practice as a part of their core curriculum. The programs also require that students present competence in clinical practice through the completion of a practicum and internship.
During practicum and internships, students gain hands-on experience in a variety of contexts, that provides insight into areas of interest they may want to pursue as a career. Most programs, especially ones that are accredited, prepare students for professional licensure upon graduation. Obtaining licensure as a Licensed Marriage and Family Therapist (LMFT) enables individuals to then practice in a professional clinical setting. LMFTs can practice in mental health clinics, hospitals, schools, private practices, rehabilitation centers, and counseling agencies.
What is an Accredited MFT Program?
When selecting a graduate program in Marriage and Family Therapy, the primary objective for many is to obtain licensure as a clinician upon completing their studies. To qualify for licensure in their respective states, students must acquire the necessary core competencies through coursework and clinical training. In California, licensure standards and guidelines are established by the California Board of Behavioral Sciences (BBS).
Accreditation plays a crucial role in ensuring the quality and effectiveness of marriage and family therapy educational programs. Accrediting bodies like the Commission on Accreditation for Marriage and Family Therapy Education (COAMFTE) and The Council for the Accreditation of Counseling and Related Educational Programs (CACREP) establish guidelines and standards, promoting best practices for graduate programs to produce competent mental health professionals. The American Association of Marriage and Family Therapists (AAMFT) provides resources on training, development, and national standards of practice.
Attending a COAMFTE-accredited program is highly recommended as it guarantees that your graduate education and training meet the requirements for licensure upon completion. All states mandate the completion of core curriculum coursework and supervised clinical training hours. The California BBS offers resources to help identify programs that qualify for licensure. While some programs may lack accreditation or be in the process of obtaining it, they may still adequately prepare students for licensure upon graduation. Although attending an accredited program is not obligatory, it simplifies the licensure process by eliminating the need for additional coursework and training beyond degree requirements.
The following article highlights some MFT programs in the Bay Area along with features that make each program unique.
MFT Programs in the Bay Area
San Fransisco State University
The Master of Arts degree in Marriage, Family, and Child Counseling (MFCC) at San Fransisco State is a CACREP-accredited program that is geared towards preparing students for licensure as an LMFT in California. This program utilizes a systemic-familial-relational orientation and embodies a multicultural and social justice orientation within the Department of Counseling.
The curriculum for the program consists of 60 credit hours, and students have the option of selecting between a two-year or three-year sequence, depending on their educational and career goals. Students also have the option of pursuing dual licensure as an LPCC, along with combining specialties based on interests. These specialties include MFT, School Counseling, and Clinical Mental Health along with all consequent licensure preparation.
Tuition for full-time masters students is $4,203 per 6 or more credit hours. This institution offers many awards and scholarships that are available in the Fall semester of each year and are contingent on student performance. Additionally, students can obtain grants to assist with the cost of attendance.
Graduates from the MFCC specialization typically seek employment in hospitals, private practice, mental health centers, and educational settings.
---
University of San Fransisco

The University of San Fransisco offers an MFT program that consists of course delivery primarily evening and weekend classes, making it a desirable choice for working professionals in the Bay Area. This program consists of an intensive two-year or a less condensed three-year format, that incorporates community mental health fieldwork. The small class sizes offer personalized instruction and support by faculty and peers, along with intensive supervision in education and training.
The curriculum consists of a 60-credit-hour program and is a cohort-based model with Fall semester entries. The program prepares students for licensure as both LMFTs and professional clinical counselors. Students are expected to complete their practicum and internship requirements in their final year and are offered support and guidance in selecting appropriate field placements along with job opportunities upon graduation.
The cost per unit is $1085, and students are offered admission scholarships and may qualify for a Social Justice scholarship. Students may also earn a Graduate Assistantship along with conference presentation stipends for those selected to present at a professional conference.
---
Alliant International University

Although the MFT program at Alliant University is not directly in the bay area, this institution offers its degrees in Los Angeles, Irvine, Sacramento, San Diego, and online, offering students a quality education from across the nation. The MFT program at Alliant is a COAMFTE-accredited Master of Arts degree that prepares students for professional licensure and practice in the field. Students receive hands-on training along with coursework that allows them to explore areas of specialty within the field of MFT. The program has a chemical dependency specialization track that leads up to a certification which further adds to qualifications making graduates competitive in the workforce.
This program is a 60-credit-hour program that can be completed in a minimum of two years. The cost of attendance per year is $1,298 for on-campus learning and $1,008 for courses taken online. The institution offers several scholarships that graduate students may qualify for, along with various financial aid packages. Students also may qualify for grants and fellowships based on academic performance.
---
National University

The Master of Arts degree in Counseling Psychology at the National University prepares students for professional practice and licensure. Students can choose between two specialization options, including the standard Marriage and Family Therapist option, and the combined MFT/LPCC option that leads to qualifying for dual licensure upon graduation. This program is designed to meet licensure requirements for California only but may qualify for licensure in other states.
The curriculum consists of 90 credit hours, and students may transfer up to 13.5 credits from another accredited institution. Students typically graduate within one and a half to two years and graduates have a history of successfully completing the state licensing examination on their first try. National University prides itself on offering an education that is affordable and accessible to all students. As such, they provide a number of scholarships and a $7,500 key grant for qualifying students. Service members are offered a Yellow Ribbon scholarship, which extends to military spouses. Further, students also have the ability to seek employment alongside education as Graduate Assistants.
---
California State University – East Bay

Cal State offers a Master of Science degree in Counseling, with an option to specialize in marriage and family therapy aimed at promoting social justice and democracy. The program is set up to where students are prepared for dual licensure as an LMFT and an LPCC. Admissions are typically in the Fall and courses are offered only in the Fall and Spring semesters. Courses are offered in person and take place during the day, evening, and some weekends. Students that are enrolled full-time may graduate in as little as two years.
The annual cost of attendance is $8,539, with a variety of financial aid opportunities available. Students may qualify for scholarships on top of receiving financial aid. Students are also guided in applying for external scholarships and grants that may further offset the cost of attendance.
---
Sonoma State University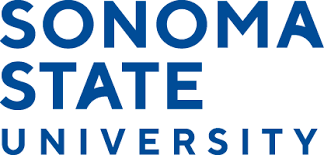 Sonoma State offers a Master of Arts degree in Clinical Mental Health Counseling which includes all the core curriculum course requirements for MFT and PCC licensure in California. The program is accredited by the Masters in Psychology and Counseling Accreditation Council (MPCAC) and meets the standards of the BBS. This program is offered in two-year, two-and-a-half-year, and three-year degree plan formats.
The curriculum consists of 60 credit hours, and students have the flexibility of selecting the pace of completion. Students are encouraged to maintain employment alongside completion of the program and the flexible schedules are suitable for working professionals. Tuition ranges from around $8,190 per academic year. All students attending full-time with a 3.0 GPA are eligible for scholarship programs. Graduate students have a GA/TA tuition waiver program, along with a Graduate Equity fellowship. Further, the counseling program offers scholarships specifically to students with excellent academic performance.
---
Santa Clara University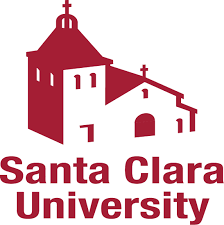 The Master of Arts in Counseling Psychology program at Santa Clara University is meticulously designed to equip students for dual licensure as Marriage and Family Therapists (MFT) and Licensed Professional Clinical Counselors (LPCC). To cater to students' interests and career goals, the program offers four optional emphasis areas: Correctional Psychology, Health Psychology, Latino Counseling, or LGBTQ Counseling. These specializations function akin to a minor in the degree, allowing students to focus on specific areas of interest. Additionally, students have the option to select a concentration in Child and Adolescent Mental Health.
Classes in this program are offered both online and in-person, making it an ideal choice for working professionals seeking flexibility in their education. Students have the flexibility to enroll either full-time or part-time based on their personal circumstances. The tuition cost for the program is $701 per credit hour. Santa Clara University provides significant support to students by offering over $2 million in scholarships. The program entails a comprehensive 90-credit-hour curriculum, which may vary depending on the chosen concentrations and specializations. Typically, students complete the program within a three-year timeframe, fully prepared for a successful career in Counseling Psychology.
---
Palo Alto University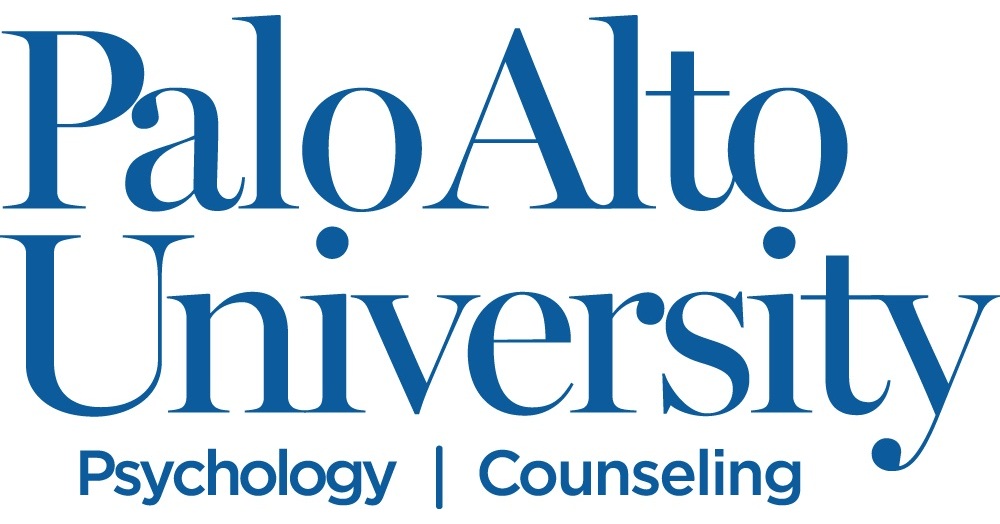 Palo Alto University offers a CACREP- accredited Clinical Mental Health program with a specialization in MFT that is available in online and hybrid formats. This program places a strong emphasis on clinical training and research, providing students with hands-on experience and a foundation in academic research. Upon licensure, graduates are prepared for professional practice as Licensed Professional Counselors (LPC), Licensed Professional Clinical Counselors (LPCC), LMFTs, or Licensed Clinical Mental Health Counselors (LCMH). The program's practicum and internship training is intensive, ensuring comprehensive practical preparation, and students receive guidance in selecting suitable training sites.
The tuition for the program ranges from approximately $566 per credit hour. The curriculum encompasses a 94.5 credit hour course plan, allowing students to gain in-depth knowledge and skills in the field. Up to 13.5 credit hours can be transferred from previous coursework, providing some flexibility. Additionally, students have the opportunity to apply for various scholarships, grants, and fellowships to support their education. The program accommodates students who wish to maintain employment while enrolled, and on average, students graduate within 3.5 years.
---
Golden Gate University

Golden Gate University offers a Master of Arts degree program in Counseling Psychology that blends online and hybrid learning formats. This program equips students with both academic knowledge and clinical training, preparing them for professional practice and licensure as Marriage and Family Therapists (MFT) and Licensed Professional Clinical Counselors (LPCC). Students receive guidance in selecting appropriate academic placements for their practicum and internships, either through affiliated campus sites or local options convenient to them.
The tuition for the program is set at $1,090 per credit, and the curriculum spans 60 credit hours. Students may be eligible for financial aid through programs like FAFSA and community tuition assistance grants, which can cover a range of 20% to 40% of tuition expenses. Various scholarship and grant opportunities are also available to help offset the cost of attendance, and on-campus employment opportunities can provide additional support.
Overall, Golden Gate University aims to make the program accessible and affordable for students by offering financial assistance and employment options while providing a comprehensive education that prepares them for successful careers in Counseling Psychology.
---
Humboldt State University
Humboldt University offers a Master of Arts in Counseling program, a comprehensive four to five-semester program that enables students to specialize in Marriage and Family Therapy (MFT) and qualify for state licensure as Licensed Professional Clinical Counselors (LPCC) and Licensed Marriage and Family Therapists (LMFT). Students can choose from three concentrations: Academic Research program, Counseling Psychology, and School Psychology, allowing them to align their studies with their specific interests. Additionally, students have the opportunity to pursue a dual degree option, further expanding their educational prospects.
The curriculum encompasses 60 credit hours and offers flexibility in terms of enrollment options, allowing students to enroll either full-time or part-time based on their preferences and circumstances. Humboldt University is committed to supporting students financially and offers graduate scholarships and assistantships. The amounts range from $1,000 to $5,000 per semester and are awarded based on student's academic and research performances, providing valuable assistance throughout their educational journey.
---
California State University – Long Beach

California State University provides a Master of Science degree program in Counseling Psychology that satisfies the educational and training requirements for licensure as a Licensed Professional Clinical Counselor (LPCC) and Licensed Marriage and Family Therapist (LMFT). Throughout the program, students gain practical experience in various clinical settings, developing the necessary clinical competence for professional practice. The program holds full accreditation from WASC and approval from the BBS, ensuring its high quality and adherence to professional standards.
To accommodate the needs of working professionals, students can choose from three different tracks: a 2-year, 2.5-year, or 3-year option. This flexibility allows students to balance their educational pursuits with their existing commitments. The school's onsite clinic provides valuable support and guidance for students in their clinical training.
The cost of attendance for the entire program ranges from $19,644 to $24,954, depending on the choices made by the individual student regarding enrollment. The College of Education offers scholarships based on academic merit, financial need, and faculty recommendations, further assisting students in their financial journey. Additionally, students actively engaged in academic research can access travel funds provided by the college to support their participation in academic conferences and presentations.
---
Notre Dame University

Notre Dame's School of Psychology offers a Master of Science degree in Clinical Psychology with a concentration in Marriage and Family Therapy. This well-recognized institution has an equal emphasis on clinical education, training, and academic research. The program prepares students for licensure as an LPCC and LMFT, along with preparing students for further education at a doctoral level. Faculty are actively practicing in the field and the school has been known for being a "practitioners program" for nearly four decades. Students have networking opportunities where they can be a part of sponsor organization events such as Professional Pathways, Diversity Discussions, and Professional Development Day. The program utilizes a collaborative approach of integrating fields of sociology, biology, business, law, and medicine as a part of the curriculum.
The curriculum consists of 60 credit hours and can be completed in two years. The cost of tuition is $998 per credit hour. Financial aid options for graduate students include institutional scholarships, unsubsidized or direct loans, federal work-study, Pell grants, and Cal grants. Students have the opportunity to work as graduate assistants or teaching assistants that include tuition waivers to assist with the cost of attendance. Other scholarships are needs-based and dependent on academic performance.
---
The Wright Institute

The Wright Institute offers a master's program in Counseling and a PsyD program in Clinical Psychology. The Masters's program is designed to provide "clinicians to society" where students are prepared with the educational and training competencies for professional licensure. The program is especially flexible to accommodate working adults and provides an intimate supportive environment where students are guided through on educational milestones, and training sites as they go through the program. This program prepares students for professional licensure as an LPCC and an LMFT in California.
The curriculum consists of a 60-credit-hour course plan, where students may graduate in two to three years. Students may transfer up to six credits from another accredited institution. The tuition per credit hour is $1,225 and can be subject to change at the beginning of each academic year. Financial aid is mostly provided through federal loans. Some students may qualify for the Wright Institute Scholarship and work-study programs. Students are expected to complete a clinical internship and practicum and are provided with support in determining the best site to fit specific needs and interests. Classes are offered in daytime or weekend cohorts, which students get to choose from which best fits their needs.
---
Additional Online MFT Programs
Resources
Alliant International University
Association of Marriage and Family Therapists
California Board of Behavioral Sciences
California State University – East Bay
California State University – Long Beach
Commission on Accreditation for Marriage and Family Therapy Education
Masters in Psychology and Counseling Accreditation Council
San Fransisco State University