MFT Programs in Utah
Utah is one state working to grow its accredited MFT program offerings. Currently, students searching for marriage and family therapy programs in Utah have fewer accredited options than they would for general clinical mental health counseling programs. Let's take a look at Utah's educational and licensure requirements to become a marital and family counselor and pin down the current programs available in the state.
Accredited MFT Programs in Utah
Clinical mental health counseling programs are generally accredited through the Council for Accreditation of Counseling and Related Educational Programs (CACREP), but marriage and family counseling programs in the U.S. can be accredited via CACREP or the Commission on Accreditation for Marriage and Family Therapy Education (COAMFTE). Some states favor one over the other, but what's the main difference between the two?
Featured Marriage and Family Therapy Programs
COAMFTE Accredited Utah MFT Programs
While CACREP is an agency that accredits programs for mental health counseling training as a whole, COAMFTE is the only accrediting agency recognized by the Council on Higher Education Accreditation specifically for marriage and family therapy graduate-level training in the U.S. and Canada. Interestingly, CACREP does not list any Utah MFT programs on its website. Instead, program requirements in Utah are based on COAMFTE accreditation standards. The COAMFTE lists only two accredited institutions with MFT graduate programs in Utah. Utah Valley State University and Utah Tech University are currently seeking COAMFTE accreditation but have not yet received approval.
---
Brigham Young University (BYU):
The School of Family Life offers the Master of Science in Marriage and Family Therapy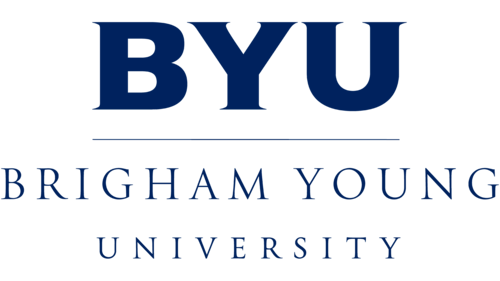 BYU's COAMFTE-accredited marriage and family therapy program mixes theory and practice, with students expected to get practical clinical experience with individuals, couples, and families within their first year in the program. Students spend 10 to 15 hours per week in practical experience throughout the two-year program until they've reached 500 hours. Supervision sessions are required.
Along with regular coursework and practical clinical experience, students will complete a master's thesis or clinical project for publication or presentation to a panel by the end of the program. These days, many clinical mental health and marital and family therapy programs do not include a thesis portion, as they focus on a scholar-practitioner model. However, BYU is an exception here. If you are hoping to continue your education with a doctorate program, a program that includes a thesis is preferable, as many doctorate programs require the completion of a thesis as a prerequisite to acceptance. For students interested in pursuing their education beyond the graduate degree level, BYU also has a doctorate-level program in marital and family therapy.
---
Utah State University (USU):
Master of Science and Master of Marriage and Family Therapy

Another COAMFTE-accredited program, USU's marriage and family therapy master's trains students in the basics theories and techniques needed for clinical counseling. Along with hands-on clinical work, students can pursue one of two types of master's degrees: the Master of Science with a specialization in marriage and family counseling or the Master of Marriage and Family Therapy (MMFT). Receiving the Master of Science requires students to complete a thesis. The MMFT track, on the other hand, has the same coursework and requirements but requires students to create and present an integrative "Theory of Change paper instead of a thesis.
---
No GRE Required MFT Programs in Utah
Some schools in the state of Utah still require the GRE standardized test for entry into programs. Luckily, there are a handful of schools that have wiped out this requirement. The following is a list of schools that no longer require the GRE as part of their admissions process.
Utah Valley State University offers a Master of Marriage and Family Therapy degree that prepares students for licensure upon graduation. Though the program is currently seeking accreditation, the existing curriculum requirements align with state requirements for licensure in Utah. The program can be completed in one and a half to two years and consists of a 54-credit-hour curriculum, of which 15 credit hours are dedicated to clinical practicum training. The program requires that students attend full-time, and does not require a thesis to graduate, however, they are encouraged to pursue individual research projects especially if seeking further education at a doctoral level.
Additional MFT Programs With No GRE Required
---
What will you learn in a Utah MFT program?
MFT programs in Utah are required to combine the learning of counseling techniques and theory with the practical application of content learned in the program. You can expect your courses to cover theoretical foundations in marriage and family systems, assessments, diagnosis, treatments, lifespan development, personality, and human sexuality. COAMFTE-accredited programs are required to offer students courses exploring ethics and research as well. Many of these courses are designed to help you develop your professional identity as a counselor and navigate difficult legal and ethical issues you are likely to encounter in your career as a marriage and family counselor in Utah.
In Utah, the hands-on application of course learning culminates in a supervised practicum and internship, which each have minimum hours that need to be completed. Foundational practice hours in programs with COAMFTE accreditation must total at least 300 hours in client contact, with 100 hours directly supervised by an approved supervisor.
How to become an LMFT in Utah
Compared to other states, Utah requires fewer hours of training, so if you're planning on practicing in a different state, make sure the program you choose satisfies the qualifications for becoming an LMFC.
In general, a university MFT training program in Utah that is COAMFTE-approved is assumed to satisfy the requirements for licensure. That means 27 semester credit hours in foundations of systemic practice; foundational theory; clinical treatment of individuals, couples, and families; multicultural considerations and treatment implementation; research and evaluation; professional identity; law; ethics; biopsychosocial lifespan development; relational development; and mental health diagnosis and treatment. Coursework on teletherapy, contemporary issues, and community collaboration is also required.
Your educational training will culminate in your practicum and internships. These are done in highly supervised, clinical settings approved by your school. A minimum of 300 hours of direct client contact and 100 supervised hours are required.
After you've completed your graduate degree, your next step is spending time as a resident counselor, which is essentially a pre-licensed therapist who has approval from the Utah Division of Occupational and Professional Licensing (DOPL) to practice with supervision. In Utah, generally, this step means applying to become an associate marriage and family therapist. To get this license, you need:
Completion of a COAMFTE-approved MFT training program.
A completed application.
The application fee.
Once you have been approved, you can begin your supervised training, and your license will last for as long as it takes for you to satisfy the training requirements for full licensure.
As a resident in marriage and family counseling in Utah (aka an associate marriage and family therapist), you will be expected to complete a minimum of 4,000 hours of marriage and family therapy clinical experience in at least two years with a board-approved supervisor. Those 4,000 hours must include 100 hours of direct supervision and 1,000 of mental health therapy. In addition, Utah requires two hours of suicide prevention training given by a Board-approved provider.
Once you have completed these requirements, you can apply for approval to take the National Examination in Marital and Family Therapy, which is taken on a computer and will cost about $295 to register.
After passing the test, you will need to do the following to apply for your license:
Complete an application form with related materials.
Answer questions on the application relating to legal and professional background. Explanations for answers are required, as opposed to simple yes or no responses.
Secure official transcripts.
Pay an $85 fee.
Mail or hand in your application and materials to DOPL's office.
Now you get to wait while Utah reviews your test scores, education, and application. If your application and exam scores meet the requirements, you should receive notification that you have approval for licensure.
What does an LMFT in Utah do?
A licensed marriage and family therapist in Utah acts as a helper for individuals, couples, and families for personal growth and healing in relationships and mental health. A big part of your job in Utah will likely involve being a connector between clients and resources to help them remove barriers to improving well-being. Utah is a state with large open spaces, and sometimes that means you can run into difficulties with a lack of diversity and resources for clients. Getting adequate care to clients who have fewer means to get to your office or who have limited Internet for telehealth sessions can be a challenge as well.
Utah LMFTs have a toolkit of traits that help them help others, including compassion, interpersonal skills, and listening skills, among others. They use these skills to create safe spaces for people to learn about themselves, their loved ones, and their communities.
Utah LMFT Career and Salary Opportunities
As a whole, the marriage and family therapist career has a bright future, according to the Bureau of Labor Statistics. The industry is projected to grow by 16% nationwide by 2030, which is much faster than average compared to other professions. If you choose to practice in Utah, you can expect greater immediate benefits without waiting until 2030. As of May 2021, Utah had around 910 LMFTs employed. The yearly mean salary for Utah LMFTs in 2021 was $86,490, which is more than any other state in the U.S. Not a bad place to start your career. While many students looking to enter the helping career are usually doing so out of a desire to make a difference, knowing the LMFT occupation has upward growth and monetary stability is a plus.
All Marriage and Family Therapy Programs in Utah
Utah has a handful of marriage and family therapy programs available both ground and online. Review the following list for insight into which programs meet your admissions and learning needs.
| Name | City | State | Degree Level | Accreditation | GRE Required? | Full Program Name | URL |
| --- | --- | --- | --- | --- | --- | --- | --- |
| Utah State University (MS) | Logan | UT | Masters | COAMFTE | No | M.S in Marriage and Family Therapy | Learn More |
| Utah Valley State University | Orem | UT | Masters | Seeking COAMFTE Accreditation | No | Master of Marriage and Family Therapy | Learn More |
| Brigham Young University (PhD) | Provo | UT | Doctoral | COAMFTE | Yes | Doctor of Philosophy (Ph.D.) in Marriage and Family Therapy. | Learn More |
| Brigham Young University (MS) | Provo | UT | Masters | COAMFTE | Yes | M.S in Marriage and Family Therapy | Learn More |
| Utah Tech University | St. George | UT | Masters | Seeking COAMFTE Accreditation | Yes | Masters of Marriage and Family Therapy | Learn More |
Utah Tech University – This graduate marriage and family therapy program combines practical experiences, research opportunities, and educational foundations to produce well-rounded graduates in the field of MFT. Though this institution is currently seeking COAMFTE accreditation, the curriculum aligns with the state requirements for licensure in UTAH. Students have an option of choosing between a Master of Science degree, which prepares them for further education at a doctoral level, or a Master of Marriage and Family Therapy degree, which is clinically focused. The MS program consists of 51 credit hours and takes two years to complete, while the MMFT program consists of 45 credit hours and could be completed in one and a half years.
Utah MFT Resources
If you are interested in Utah schools with marriage and family therapy programs, here are links to the programs we've already mentioned.
Additional Resources:
Utah State University (USU): Master of Science and Master of Marriage and Family Therapy
Brigham Young University (BYU): The School of Family Life offers the Master of Science in Marriage and Family Therapy
Utah Valley University: Master of Marriage and Family Therapy
Utah Tech University: Masters of Marriage and Family Therapy
MFT Programs in Other States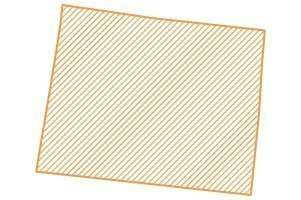 Wyoming