Those reading this article are beginning their journey to become licensed couples and family therapists and are seeking information. The first steps lead to education in MFT, and that's where we will start. Each state has different licensing standards, and Missouri is no different. The Ozarks, Kansas City, Budweiser, and the Kansas City Royals are just some of Missouri's claims to fame, but it is also home to one master's and one Ph.D. program in marriage and family therapy. So let's take a look at the program and examine the requirements to be licensed in this state specifically.
Accredited MFT Programs in Missouri
Licensing boards for MFTs require candidates for licensure to attend an accredited MFT program or equivalent. An accredited program is one that has been examined by an accrediting agency and found to meet minimum quality requirements as a training program. There are two highly recognized accrediting agencies for couples and family counseling programs in the U.S. One of the most common is the Council for Accreditation of Counseling and Related Educational Programs (CACREP), which accredits clinical mental health masters and Ph.D. programs. The Commission on Accreditation for Marriage and Family Therapy Education (COAMFTE) is accreditation specifically for couples, marriage, and family therapy programs. Missouri only has one school offering MFT programs which are accredited by the COAMFTE.
COAMFTE Accredited Missouri MFT Programs
COAMFTE accreditation is overseen by the American Association for Marriage and Family Therapy (AAMFT). While not all CACREP-accredited programs are MFT programs, all programs with COAMFTE accreditation are MFT. Here are Missouri's COAMFTE-approved programs.
| Name | City | State | Degree Level | Modality | Accreditation | GRE Required? | Full Program Name | URL |
| --- | --- | --- | --- | --- | --- | --- | --- | --- |
| University of Central Missouri | Warrensburg | MO | Masters | Campus | COAMFTE | N/A | Marriage & Family Therapy Opt. MS | Learn More |
| University of Missouri | Columbia, | MO | Masters | Campus | COAMFTE | N/A | Marriage and Family Therapists | Learn More |
| Saint Louis University (MA) | Saint Louis | MO | Masters | Campus | COAMFTE | Yes | Medical Family Therapy Program | Learn More |
| Saint Louis University (PhD) | Saint Louis | MO | Doctoral | Campus | COAMFTE | Yes | PhD in Medical Family Therapy Program | Learn More |
---
Saint Louis University: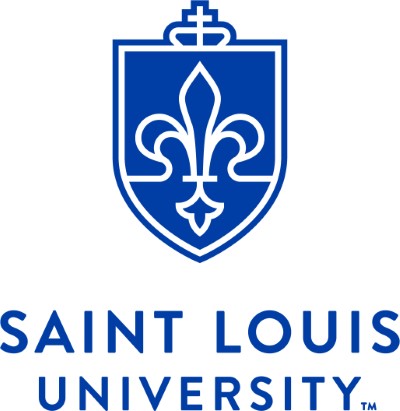 The only accredited MFT program in Missouri, SLU's Family Therapy program approaches couples and family therapy from a systemic and relational lens. That means students are taught to view their clients within their systemic and socio-cultural context rather than as isolated entities. Students complete 60 credit hours in coursework related to family therapy, and they also take part in a practicum and internship in a community setting where they will earn a minimum of 500 hours of practical experience with clients.
---
Saint Louis University:
Ph.D. in Medical Family Therapy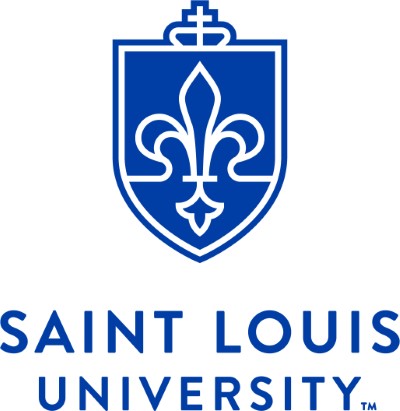 SLU's Ph.D. is geared toward preparing students to work as part of a holistic team of professionals in an integrated healthcare setting where medical and mental health are integrated to treat the biopsychosocial needs of the client. Students are taught theories and techniques of family therapy as well as encouraged to put their learning into practice. Coursework also heavily focuses on research. Doctorate students will work with faculty to develop, publish, and present at least two research projects. Students earn 51 credits in coursework and 12 credits in research and dissertation supervision.
In addition to the classroom and research aspect of the program, students work a nine-to-twelve-month-long internship in which they work in an integrated setting with a team of health professionals.
---
No-GRE MFT programs in Missouri
Many who begin the steps of applying to graduate school might be surprised to learn that their school of choice requires minimum scores on a standardized test to be considered for admission. This test is called the GRE. For those who have not heard of this exam before, the test is meant to be taken by students prior to admission into graduate school to assess their readiness for continued education. While this exam has been required by most U.S. universities in the past for entrance into graduate school, many schools have waived the requirement or done away with it altogether since the Covid19 pandemic. Saint Louis University waived the requirement in 2021, though it is unclear from their website if they have since reinstated the requirement.
What will you learn in a Missouri MFT program?
Your education in a Missouri MFT program will look similar to programs in other states. You will learn techniques and theories related to couples and family therapy from faculty who more than likely are either currently practicing therapists or have experience delivering counseling to clients. You will take courses in human development; family studies; theoretical foundations in marriage and family therapy; ethics; professional studies; research methodology; diagnosis; historical development of MFT; current trends in MFT; assessment; and diagnosis.
In addition to regular coursework, students are required to take six semester hours in a practicum under the supervision of an approved supervisor. During the practicum, students get their first taste of delivering counseling to real clients in a clinical setting. Students generally do their practicum with supervision from both their on-site supervisor and a faculty member in their program.
How to become an LMFT in Missouri
The Missouri State Committee of Marital and Family Therapists is the agency in charge of granting or denying licenses. The first qualification they will examine when considering a candidate for licensure is their education. Missouri assumes a program accredited by COAMFTE has satisfied the educational requirements for licensure. Candidates must have earned a minimum of 45 semester hours of coursework, along with specific credits in required courses and a supervised practicum. Programs delivered via correspondence or primarily online will not be accepted.
Candidates will not be allowed to move on to the next stage until they have acquired passing scores on the Association of Marital and Family Therapy Regulatory Boards' national exam. The candidate must apply for temporary licensing before they can be approved to take the exam. Once they apply, they should wait for approval from the Committee, which will allow them to register for the exam. The exam comes with a fee of $295. Before a candidate earns their passing scores, they will be known as a Supervised Marital and Family Therapist. After passing the exam, they will be known as a Provisionally Licensed Marital and Family Therapist.
Candidates entering their post-graduate supervision period (known as the residency in training period) must gain a temporary license by registering for supervision. During the residency, candidates must earn 3,000 hours of experience, half of which must be in work directly with clients (as opposed to related work, like taking notes, attending seminars, or making treatment plans). The candidate must also gain 200 hours of supervision. Candidates have up to five years to complete these hours. Furthermore, candidates must earn at least 15 hours in a given month for those hours to count toward their licensure requirements.
By the time candidates have finished their required post-graduate supervision hours, most of the work for applying for full licensure as a licensed marital and family therapist in Missouri will be finished. During the initial application period completed at the beginning of supervision, candidates fill out the application and provide transcripts, a background check, exam scores, and information about their supervision placement as well as a $125 fee. When it is time to apply for full licensure, the supervisor will verify the completion of the required hours and the candidate will pay an additional $100.
What does an LMFT in Missouri do?
Licensed couples and family therapists' work revolves around relationships. While they also work with individuals, much of an LMFT's work involves families and couples, so a firm grasp of what makes human relationships work is a must. LMFTs may find themselves working with a variety of challenging issues with their clients, including divorce, improving communication between family members and couples, elder and child abuse, pre-marital counseling, substance abuse, parenting problems, mental health disorders, grief and loss, life transitions, anxiety and depression, and other factors leading to relationship difficulties.
LMFTs may also act as advocates for their clients within their communities, acting as an ally when clients face systemic barriers to their well-being. They may also connect clients to other helping agencies in their community to better serve their clients as holistic beings. For example, LMFTs might work with healthcare providers to make sure the client's physical health is not influencing their ability to move forward.
Missouri LMFT Career and Salary Opportunities
While the current state of the economy is less than ideal, there is good news for those entering the family and couples counseling industry. Since the Covid19 pandemic, awareness and demand for mental health services have skyrocketed. Access has also increased with better technology creating more telehealth availability. Because of these various factors, employment in mental health has a positive outlook. The field of marriage and family therapy is projected to grow by 16% nationwide by 2030, according to the Bureau of Labor Statistics. The national workforce of licensed couples and family therapists stood at 54,800 in 2021, and that number is growing. If you are hoping to gain employment as an LMFT in Missouri, the average yearly salary in the state in 2021 was $47,930 compared to the national average of $59,660.
Missouri MFT Resources
Here are some useful links to the MFT programs mentioned in this article.
Additional Resources:
Saint Louis University: MA in Family Therapy
Saint Louis University: Ph.D. in Medical Family Therapy