As one of the original 13 colonies that began what we call the U.S., Maryland is rich with history. The Old Line State is famous for Baltimore, fishing, Sandy Point State Park, and Fort McHenry, among other attractions, but it is also a good place to pursue a career as a couple and family therapist. There is only one MFT program in Maryland, though the school boasts about being one of the top MFT programs in the country. So let's take a look at this program and what it takes to get licensed as an MFT in Maryland.
Featured Marriage and Family Therapy Programs
Accredited MFT Programs in Maryland
Every state requires your education in MFT counseling to be examined for meeting the standards of a couples and family therapy training program. A program that has been deemed acceptable by a recognized agency earns an accreditation rating. One of the most common therapy accrediting agencies is the Council for Accreditation of Counseling and Related Educational Programs (CACREP). This is an accreditation given to clinical mental health masters and Ph.D. programs in the U.S. and Canada. The Commission on Accreditation for Marriage and Family Therapy Education (COAMFTE) is another accreditation given specifically to couples, marriage, and family therapy programs. The American Association for Marriage and Family Therapy (AAMFT) oversees COAMTE accreditation. Maryland has only one accredited MFT program, and it is accredited by COAMFTE. Now let's take a look at the program.
University of Maryland:
MS in Couple and Family Therapy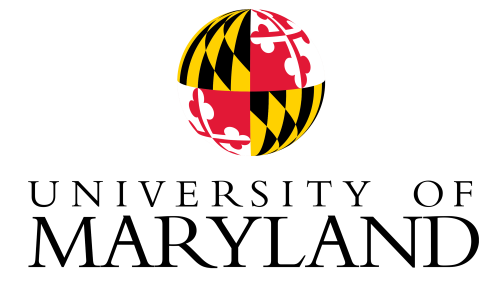 University of Maryland's program has two options for students: a non-thesis option and a thesis option. The non-thesis option takes 48 credits to complete, and the thesis option takes 51 credits to complete. The thesis option is ideal for those who wish to pursue a Ph.D. after they earn their master's. While the program takes 48 to 51 credits to complete, this does not meet the 60-credit requirement for licensure. The school offers opportunities to complete these credit requirements within the two years it takes to complete the program if students choose to pursue the additional credits. The program includes a 2-year internship in which students earn practical supervised experience working with clients in a clinical setting.
---
No-GRE MFT programs in Maryland
The GRE standardized test has been a stressful gatekeeper for many hoping to pursue graduate-level education in the U.S. The standardized test assesses student readiness for the more intensive master's level courses. Still, many have argued it is an unfair test that is not an accurate measure of proficiency or readiness. Since the Covid19 pandemic began, many universities have waived the requirement to submit a minimum GRE score for consideration into their programs. Some schools are doing away with the practice altogether. For many students who are hoping to avoid taking the test, this is good news, especially as the U.S. is the only country in the world that requires the GRE. Maryland's only MFT program is currently waiving the GRE as well, though it is unclear if this will be a permanent decision.
What will you learn in a Maryland MFT program?
Maryland MFT programs will challenge their students with a mixture of traditional classroom learning and practical application, challenging students to work directly with clients under the close supervision of approved supervisors and faculty. In terms of classes, Maryland MFT program students will take courses in family systems analysis; psychopathology; normal and abnormal human development; diagnosis; theories and techniques of family therapy; diagnosis and treatment within the family system; family therapy models; couples theory; ethnicity and gender issues in couples and family therapy; sexual issues; sexual orientation; professional identity and development; law; and ethics.
Students will have the guidance of their faculty members, who have also gone through the same process the students are currently going through. Most faculty are either practicing counselors or retired, so students get the benefit of their experience.
In addition to the coursework, students complete a practicum during their graduate program that exposes them to real clients in real-world clinical settings. This is the student's opportunity to put into practice everything they have learned in the program. Usually, the practicum is taken in the final year, ensuring the student has had a chance to learn the fundamentals needed to effectively apply counseling to their clients. The supervision is meant to further hone and train. The clinical hours gained during the practicum are different than the post-graduate supervision hours.
How to become an LMFT in Maryland
Before applying for licensure, candidates must complete a marriage and family training master's or Ph.D. that requires at least 60 credits. The program should have a supervised internship/practicum in which students gain at least 300 hours of work directly with clients. 100 of these hours should be in sessions related to relationships. The student should receive at least 60 hours of supervision.
After candidates graduate, they must pass two exams to be considered for both an associate-level license and a full license as an independent MFT. Candidates must take a national board exam (developed by the Association of Marital and Family Therapy Regulatory Boards and Professional Examination Services) and jurisprudence test, specifically the Maryland Professional Counselors and Therapists Law and Regulations test. To register, candidates should submit their application for licensure to the Maryland Board of Professional Counselors and Therapists. Once the application has been received, students will be notified and approved to register for the test with the Professional Examination Service. The exam currently costs $220 in fees.
Once you have passed, your graduate marriage and family therapist license will be approved, and you can begin your post-graduate supervision, known as your residence in training period. During this supervision period, the candidate will earn 2,000 hours working with clients over at least two years. The student must also have 100 hours of supervision. Once you have completed your required hours, you can send the Board your application to become fully licensed as a clinical marriage and family therapist (LCFMT).
What does an LMFT in Maryland do?
LMFTs play a number of roles in the communities they serve. They act as helpers for clients as they navigate relationship challenges and life issues, and they can even act as connectors and advocates for clients who face systemic blocks to their well-being. LMFTs might work with clients on issues like divorce, life transitions, grief and loss, child or elder abuse, relationship difficulties, pre-marriage counseling, behavior challenges with children and adolescents, parenting, trauma, and parent-child problems, among many others.
Online Marriage and Family Therapy Degrees
Maryland LMFT Career and Salary Opportunities
The Covid19 pandemic brought change, and many were confronted with their mental health challenges and relationship issues in ways that created a surge in those pursuing clinical mental health counseling. The pandemic also increased people's reliance on virtual communication, which, along with technological advances in general, contributed to a rise in access to counseling via telehealth. These factors mixed with an increased awareness of mental health over the years due to social media have contributed to the boom in the counseling industry. The field of marriage and family therapy is projected to grow by 16% nationwide by 2030, according to the Bureau of Labor Statistics. That is much faster than many other industries in the U.S. As of 2021, the national workforce of licensed couples and family therapists stood at 54,800 in 2021. The average salary for LMFTs in the U.S. was $59,660 in May 2021. In Maryland, there were 880 LCMFTs in 2021, and therapists were making an average of $56,840 per year. Since there is expected to be even further growth, it is a good bet that students entering school now with plans to become licensed will graduate into an environment ready to receive them.
Maryland MFT Resources
Those who are just beginning their journey to become licensed marital, couple, and family therapists may experience an overwhelming amount of options. To help in the decision-making process, here is a link to the Maryland MFT program mentioned earlier in the article.
Additional Resources:
University of Maryland: MS in Couple and Family Therapy