Louisiana has much more to offer than Mardi Gras and jazz music, especially if you're hoping to live and study in this state. For students pursuing marriage and family therapy licensing, the state has a few accredited MFT programs. Let's take a look at a few programs and some of the different standards in this state.
Featured Accredited MFT Programs
Accredited MFT Programs in Louisiana
Accrediting agencies are called on to assess the quality of the training in higher education programs, so students know that the program they are reading about is worth their money, and licensing boards can easily tell whether a student's education is on par with their standard. The Council for the Accreditation of Counseling and Related Educational Programs (CACREP) is one of the most recognized accrediting agencies for clinical mental health counseling graduate programs. There are currently three CACREP-accredited MFT programs in the state.
Southeastern Louisiana University:
M.S. in Marriage, Couple, and Family Counseling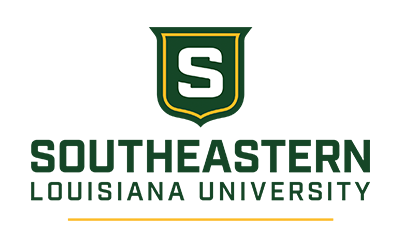 Southeastern's 60-credit MFT program in Hammond is actually a concentration of the general counseling program. Along with the core coursework curriculum, students will complete four specialty courses in marriage and family counseling. As part of your education at Southeastern, you will gain clinical experience in the required practicum and two semesters of internships, where you will focus on working with clients from a systemic perspective.
---
Loyola University New Orleans:
M.S. in Marriage, Couple, and Family Counseling

Set in the heart of New Orleans, Loyola offers students in their counseling masters program the MFT track, which includes coursework on marriage and family therapy theory and technique. The 60-credit program coursework qualifies students to seek licensure as an LPC or as an LMFT. Students learn from faculty in classes designed to be small to ensure learning. With a focus on systemic application, students will learn techniques for counseling and self-awareness in a diverse and culturally sensitive way.
---
COAMFTE Accredited Louisiana MFT Programs
Another accrediting agency which is specifically focused on marital and family therapy training programs in the U.S. and Canada is the Commission on Accreditation for Marriage and Family Therapy (COAMFTE) is an accrediting agency specifically for on-campus and online MFT programs. While students planning to pursue a general clinical mental health education would not be looking for a program accredited by the COAMFTE, the accrediting agency has become well-known in the field for assessing the quality of MFT programs in the country.
University of Louisiana at Monroe – ULM offers a doctoral program in marriage and family therapy that aims to produce clinically competent clinicians that are also academically adept in teaching, research, and scholarship. The program consists of a minimum of 69 credit hours post-masters degree and students are required to complete a COAMFTE-accredited standard master's program before admission to this doctoral program. Students will have an equal emphasis on conducting academic research and engaging in clinical training which will be mentored by faculty of their choosing. Graduates will also be prepared for a career in academia alongside clinical involvement, which opens the doors for advancement in a variety of settings upon graduation.
---
University of Louisiana at Monroe: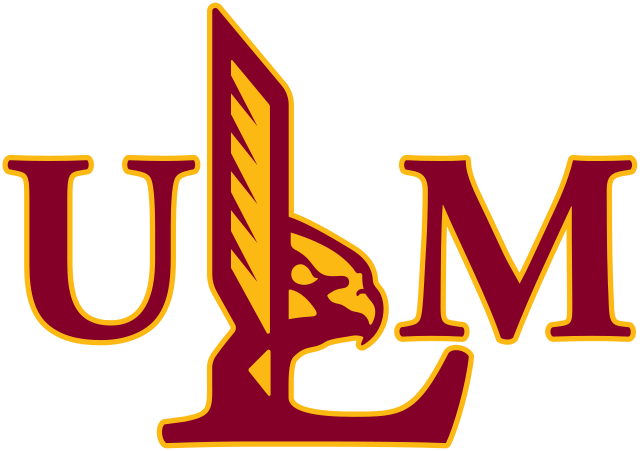 M.S. in Marriage and Family Therapy
Located in Monroe, University of Louisiana offers both a masters and Ph.D. program in MFT. The program's faculty are expected to maintain research and clinical activities to better aid students in their learning. The program takes a systemic approach and seeks to grow culturally diverse counselors who can serve in many cultural and social contexts. Clients can complete their internship and practicum requirements in community clinics and in the university's on-campus Marriage and Family Therapy Clinic.
---
No GRE Required MFT Programs in Louisiana
In the past, students hoping to apply for graduate school in the U.S. were required to take the GRE, a standardized test used to assess a candidate's readiness for graduate school. These days, many graduate programs have opted to focus less on the GRE and place more emphasis on other measurements of achievement, like undergraduate GPA and letters of recommendation. For students hoping to avoid investing time and money into the GRE, below are some of the MFT master's programs in Louisiana that don't require GRE scores for consideration in the program. The following list includes all Louisiana-based MFT programs that do not require the GRE standardized test for entry.
The graduate program at the University of Holy Cross offers a Master of Arts degree in Counseling with an option to specialize in marriage and family therapy. The program is heavily clinically focused and consists of a 60-credit-hour curriculum where students are required to complete approximately 12 credit hours of clinical training in various training sites. Typically, students take two and a half years to complete this program and are guided to meet the requirements and prepare for licensure in Louisiana upon graduation.
---
What will you learn in a Louisiana MFT program?
In Louisiana, to qualify for MFT licensure, you can expect to take courses in the theoretical knowledge of marriage and family therapy; clinical knowledge of MFT; assessment and treatment; lifespan development of individuals, couples, and families; professional ethics; and research.
In Louisiana, students are encouraged to have an additional course geared toward specialized content relevant to the work of an LMFT. That means students are encouraged to explore areas in which they would like to specialize.
Louisiana MFT programs that qualify students for licensure include a 500-hour practicum, of which at least half should be with couples and families.
Some accredited programs will also require in-person or online residencies during the program. These residencies are your first chance to practice your techniques in a safe environment. Generally, students in the program gather with staff and guest speakers to learn and practice together. While not all programs require these residencies, be sure to check on the requirements for your school of choice.
How to become an LMFT in Louisiana
To become a licensed marriage and family therapist in Louisiana, you do not need to complete a COAMFTE-accredited graduate program specifically, but if the program is not CACREP or COAMFTE-accredited, the candidate will have to prove that the program meets the minimum requirements for licensure set out by the Marriage and Family Therapy Advisory Committee, which is overseen by the Louisiana LPC Board of Examiners. The MFT may have a doctorate, master's, or specialist degree.
After graduating from your program, the next step is to enter your period as resident in counseling. This is your time to receive supervised, post-graduate clinical hours as a counselor to qualify you to become fully licensed. In Louisiana, you will apply to become an MFT intern, which is a three-part process. You can complete the first part of the application before finding employment as a supervised intern, but you can also send in all three parts of the application together.
Once you are approved as an intern, have found employment, and have secured an approved supervisor, you will need to get at least two years of 3,000 hours in clinical counseling. 2,000 of these hours should be spent providing therapy directly to client. 500 hours can come from pre-graduate experience. Candidates should receive at least 200 hours of supervision, although half of those hours can be carried over from pre-graduate supervision.
Along with clinical hours, candidates will need to take and pass the Examination in Marital and Family Therapy. Candidates may take the exam at any point during their internship period, though they will need approval from the Board to do so. Upon receiving your passing scores and finishing your internship, you can apply for full licensure, which requires a notarized application and a $200 nonrefundable fee.
Master's in Marriage and Family Therapy Programs
What does an LMFT in Louisiana do?
An LMFT in Louisiana works with families, couples, and individuals in working through personal traumas, intrapersonal difficulties, and interpersonal struggles. LMFTs help clients grow and heal their relationships through techniques that take a family systems perspective. Clients may also be experiencing systemic hindrances to wellness. In this case, the therapist is in the unique position to act as a connector and remover of barriers to help clients receive the support they need.
Louisiana LMFT Career and Salary Opportunities
The marriage and family therapy field is expected to grow 16 percent from now to 2030 nationwide, according to the U.S. Bureau of Labor Statistics. That means that students graduating in the future and looking for jobs in marriage and family therapy will likely have many choices for where to pursue their post-graduate training and work. Louisiana currently employs around 30 LMFTs, meaning it will likely be in need of more LMFTs in the future. The growth can be attributed to multiple factors, including integrated care across the country, the steady increase in awareness toward mental health in the country, a rise in popularity of telehealth, and an increased demand for mental health services. The demand and growth in the industry have led to a fairly stable annual salary. The national average for licensed marriage and family counselors was $59,660 as of May 2021. The Louisiana average yearly salary for that same year was quite a bit lower at $38,060.
All Marriage and Family Therapy Programs in Louisiana
The following list includes all the marriage and family therapy programs in Louisiana. With five options to choose from, applicants should be able to find an in-state programs that meets their needs, or potentially look for an online offering that makes the most sense for them. The neighboring state of Texas also offers a handful of on-ground and online MFT programs.
Louisiana MFT Resources
For those taking the first steps on their journey to become a licensed marriage and family therapist, here are a few links to relevant resources mentioned throughout this article.
Additional Resources:
Southeastern Louisiana University: M.S. in Marriage, Couple, and Family Counseling
Loyola University New Orleans: M.S. in Marriage, Couple, and Family Counseling
University of Louisiana at Monroe: M.S. in Marriage and Family Therapy