In the U.S., there is an overwhelming number of options to choose from when it comes to jobs to choose, places to live, and passions to pursue. For those beginning their journey to becoming a licensed marriage and family therapist, there are many possibilities for what school to choose and in what states to practice. Whether you are sure you wish to work and live in Indiana, are considering, or have lived here for a long time, there are a few options for where to get training as an MFT. Here are a few things to know about where to study and how to get your license as an MFT in Indiana.
Featured Marriage and Family Therapy Programs
Accredited MFT Programs in Indiana
To become a licensed marriage, couples, and family therapist in the U.S., candidates must attend MFT academic training at a university program that has passed the examination of a recognized accrediting agency. A program that has achieved accreditation meets the bare minimum requirements set by these agencies, which set the standards for what students should learn in an MFT or mental health program. One of the most common therapy accrediting agencies is the Council for Accreditation of Counseling and Related Educational Programs (CACREP). Since CACREP accredits clinical mental health programs more generally, a CACREP-accredited program is not necessarily a marital and family therapy program. If you prefer an accrediting agency that looks explicitly at MFT programs, the Commission on Accreditation for Marriage and Family Therapy Education (COAMFTE) may be the agency whose stamp of approval you seek.
COAMFTE Accredited Indiana MFT Programs
COAMFTE is overseen by The American Association for Marriage and Family Therapy (AAMFT). While not every state will have programs accredited by this particular agency, Indiana is one which has only COAMFTE-accredited MFT programs. No universities in the state have CACREP-accredited MFT programs at this time. Here are the COAMFTE-accredited programs in Indiana.
Christian Theological Seminary:
MA in Marriage and Family Therapy

The Indianapolis-based school offers an MA in Marriage and Family Therapy which mixes professional and theological development in its curriculum. The program, which is approved by the American Association of Pastoral Counselors, has students complete 69 credit hours by the time they graduate. Students gain 100 hours of individual and group counseling practice during the practicum, which is completed at the on-campus clinic. Students of the program get the chance to work in crisis counseling, premarital counseling, couples counseling, children and teens in family counseling, and psychoeducational groups.
---
Indiana Wesleyan University:
MA in Marriage and Family Counseling/Therapy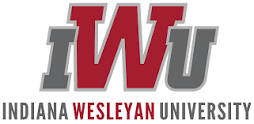 Indiana Wesleyan University makes this program available at its Indianapolis and Marion campuses as well as online. All programs offer the same courses and opportunities, though the online format will differ. The 60-credit program attempts to be both holistic and interpersonal while also seeking to train students to see family systems through a Christian lens. Students learn tested and proven techniques in family systems-based learning throughout the courses, and they get the chance to practice these techniques in the colleges' on-site therapy and research clinics. Here students learn through video recordings of their own and classmates' sessions, supervision of recorded sessions, live supervision via two-way mirrors, and other practical applications of classroom content. Students get more chances to apply their knowledge through the required practicum and internship.
---
Purdue University Northwest:
MS in Couple and Family Therapy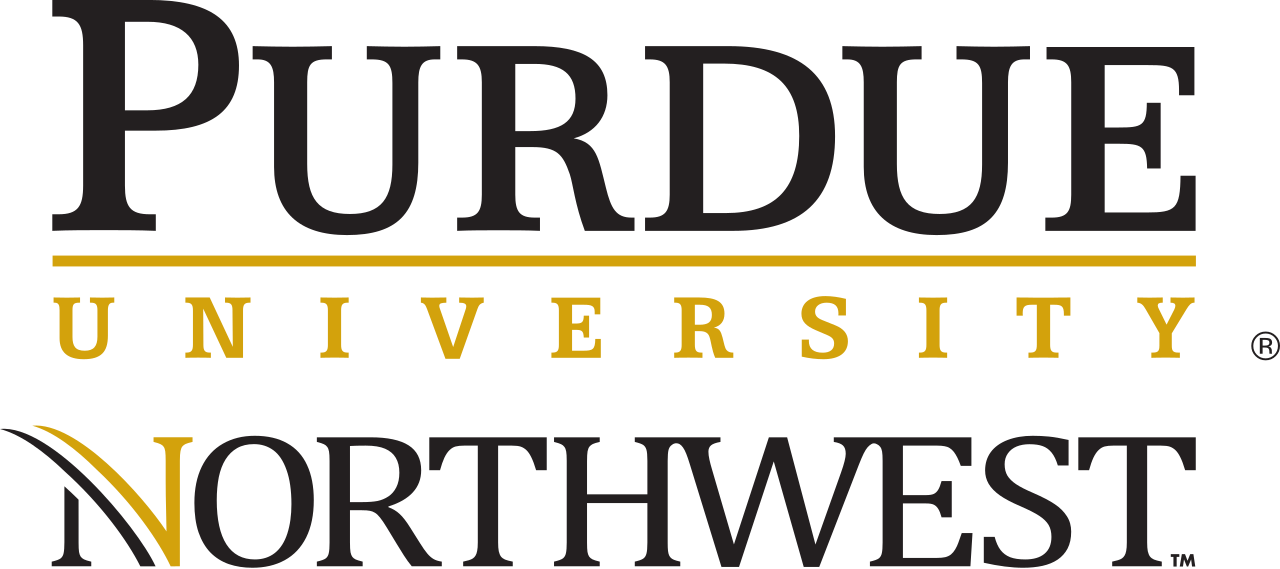 Interested students can complete this program at the Hammond campus. Purdue uses the scholar/practitioner model in its approach to systemic family therapy training. Students are required to complete 67 credits, 500 face-to-face client contact hours, 100 hours of supervision, and a written thesis in order to graduate. Students must also give an oral defense of their thesis. Because this program has students write a thesis, successful completion of the coursework and requirements means students are set to apply for a Ph.D. program if they choose to go further in their education in marriage and family therapy.
---
No-GRE MFT programs in Indiana
For students applying to graduate schools, the GRE is one application requirement that might dampen their enthusiasm. The GRE is a standardized test reminiscent of the SAT that is supposed to measure an applicant's readiness for post-undergraduate study. The U.S. is the only country in the world that requires GRE scores for graduate-level study. However, since the Covid19 pandemic, many schools are no longer requiring GRE scores with the other application materials and are instead focusing on other aspects of the application packet, like essays and letters of recommendation. Those hoping to avoid the GRE might consider programs that are making test scores optional.
| Name | City | State | Degree Level | Accreditation | GRE Required? | Full Program Name | URL |
| --- | --- | --- | --- | --- | --- | --- | --- |
| Indiana University | Bloomington | IN | Masters | COAMFTE | N/A | Master of Science in Education in Marriage, Couple, and Family Counseling | Learn More |
| Christian Theological Seminary | Indianapolis | IN | Masters | COAMFTE | No | M.A. in Marriage & Family Therapy | Learn More |
| Indiana Wesleyan University - Indianapolis (MA) | Indianapolis | IN | Masters | COAMFTE | No | M.A. in Marriage & Family Therapy | Learn More |
| Indiana Wesleyan University - Marion (MA) | Marion | IN | Masters | COAMFTE | No | M.A. in Marriage & Family Therapy | Learn More |
| Purdue University Northwest | Hammond | IN | Masters | COAMFTE | No | M.S in Couple and Family Therapy | Learn More |
| Indiana Wesleyan University - Online (MA) | Indianapolis | IN | Masters | COAMFTE | No | M.A. in Marriage & Family Therapy | Learn More |
---
What will you learn in an Indiana MFT program?
Every state has a different standard for what your MFT program should look like. In Indiana, your program will require at least 27 semester hours to meet licensure requirements, though every program in the state currently requires more for graduation. You will study a number of subjects, including individual development; family development and relationships; MFT theoretical foundations; major MFT models; clinical problems; therapy techniques; collaboration with professionals in other disciplines; gender and sexual orientation; sexuality; ethnicity, race, culture, and socioeconomic status; behavioral research; practice standards in MFT; and appraisal and assessment of interpersonal disorders.
As with all MFT programs in every state, your program will have a practicum and/or internship in which you gain clinical practice hours counseling real clients at a clinic in the community under an approved supervisor. You will earn 500 hours of work with clients and 100 supervision hours to graduate. During this time, you will be known in your practicum as a student, trainee, or another appropriate term.
How to become an LMFT in Indiana
Indiana's Behavioral Health and Human Services Licensing Board is in charge of issuing couples and family therapy licenses. The Board requires students first earn their graduate degree at an accredited MFT program, as outlined above.
When you graduate, you will need your degree, a background check, and passing scores on the Association of Marriage and Family Therapy Regulatory Boards (AMFTRB) exam to continue forward on your journey. In Indiana, there are two types of licenses: Licensed Marriage and Family Therapist (LMFT) and Licensed Marriage and Family Therapist Associate (LMFTA). You will need to be licensed as an associate to earn your required post-graduate supervision hours. Since Indiana does not currently provide temporary associate licenses, you will need to pass the exam before you can gain your MFTA license. You can work toward your supervision hours while you wait to pass the exam, but you will only be able to accrue up to 500 clinical practice hours until you get passing scores.
To register for the exam, you will need permission from the Indiana Board. After getting permission, you can register for the next available exam. The test is given in several 28-day windows every year, and candidates will pay the necessary examination fees to the testing company before exam day. Testing fees are around $295 in total.
The post-practicum associate period requires candidates to work at least two years under supervision and accrue 1,000 clinical experiences with 200 hours of supervision.
When candidates are ready to apply for full licensure, they can apply on the Board's website. There are a number of worksheets and supplemental materials needed, including a passport-sized photo and transcripts. After your application has been received, you must submit a criminal background check as well. To send in the background check, wait for an email from the Board that your materials have been received and put into the system. At this point, you should set up a time to meet with an approved Indiana vendor for the criminal background check. When you submit your application, you must send it along with a $50 fee.
What does an LMFT in Indiana do?
As an LMFT in Indiana, you can expect to work with couples, families, and individuals to work through a number of challenges, including divorce, grief, child or elder abuse, life changes, mental illness, and many other issues. As an LMFT, you are a resource for your clients to navigate difficult situations and relationships, and you will use a number of techniques to perform this role. In some cases, you may even act as an advocate for your client if there are systemic barriers to their access to resources that could improve their well-being. As an LMFT, you will be a connector and a guide, helping clients as they find the inner strength and resiliency to overcome difficulties and improve their relationships.
Online MFT Programs
Indiana LMFT Career and Salary Opportunities
The next ten years will be fruitful for the marriage and family therapy industry, which means students starting their education in MFT and hoping to pursue licensure will likely be graduating into a welcoming market. By 2030, the MFT industry is projected to grow 16% nationwide, according to the Bureau of Labor Statistics. The national workforce of LMFTs was 54,800 in May 2021, and that number is expected to increase. In Indiana, there were 1,020 as of 2021. The average salary for LMFTs in the U.S. was $59,660 as of May 2021. In contrast, the annual average salary for LMFTs in Indiana was a bit lower at $52,340, a higher number than many other states in the U.S.
Indiana MFT Resources
Whether you have made up your mind to study in Indiana or are still considering, here are the links to the MFT programs mentioned in this article.
Additional Resources:
Christian Theological Seminary: MA in Marriage and Family Therapy
Indiana Wesleyan University: MA in Marriage and Family Counseling/Therapy
Purdue University Northwest: MS in Couple and Family Therapy