With its famous locations like the Atlantic City Boardwalk, its history, and its beaches, New Jersey would no doubt tempt many as a place to live, study, and work. Those who have decided to embark on a career in marriage and family therapy in New Jersey no doubt have questions regarding what MFT training programs are available as well as how to become licensed as a couples and family counselor in New Jersey. Let's take a look at a few programs as well as some other important bits of information to know.
Featured MFT Programs Offered Online
Accredited MFT Programs in New Jersey
In New Jersey, the organization that deals with licensing future couples and family therapists (CFTs) is the State Board of Marriage and Family Therapy Examiners. The first thing they will look at is the licensing candidate's education. They will check to make sure the program has been accredited by an accrediting agency. An accrediting agency examines academic training programs and either gives them a stamp of approval or fails them based on a set of minimum requirements. The most well-known accreditation for mental health counseling programs is the Council for Accreditation of Counseling and Related Educational Programs (CACREP). CACREP is an accreditation that can be earned by any qualifying mental health counseling program, including MFT programs. Because the accrediting agency examines mental health counseling programs, MFT programs can be CACREP-accredited. On the other hand, the Commission on Accreditation for Marriage and Family Therapy Education (COAMFTE) accredits only marriage and family therapy programs. Unfortunately, there are no CACREP-accredited programs in New Jersey, nor are there any COAMFTE-accredited New Jersey programs. However, there are plenty of degrees that can be earned online which are accredited if a candidate is set on living and studying in New Jersey. Here are a few accredited online programs.
Syracuse University:
MA in Marriage and Family Therapy

Sycracuse University's campus is located in New York, but their online MFT program offers students from anywhere in the country the opportunity to earn a degree from the school. The 60-credit program is COAMTE-accredited. While the program is online, it includes a short, in-person residency during the program meant to build skills and give students a taste for applying counseling techniques to real people. While the school is in New York, the program's practicum allows students to pursue clinical practice hours in clinics local to the student. Furthermore, the school boasts that it prepares students to work not only with families and couples, but also with military members and veterans.
---
Capella University:
MS in Marriage and Family Therapy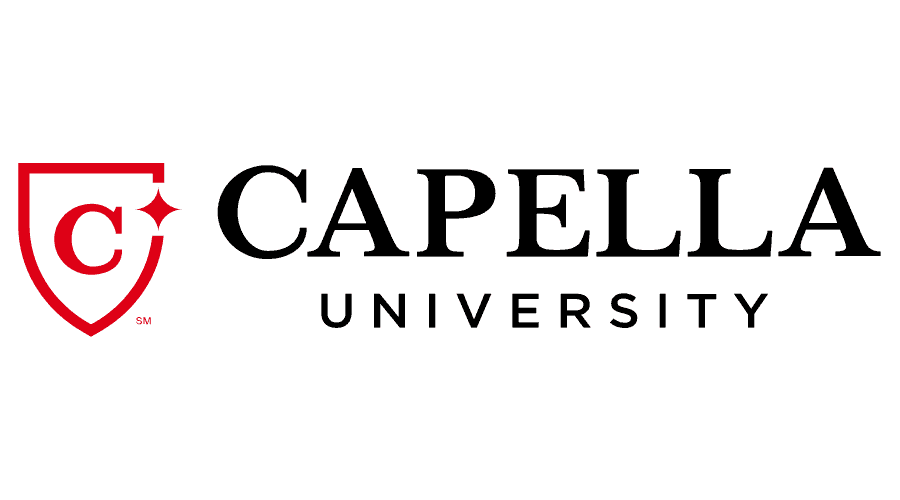 Capella's online program is COAMFTE-accredited and holds its students to the same high standards it has for its training. The program takes 72 credits to complete and students take 16 courses, two residencies, and an internship. Students learn the foundational concepts and techniques of couples and family therapy from scholar-practioners, faculty members who are actively licensed counselors working with clients while teaching. That means when students do enter their own internships, they will have the benefit of experience from their mentors to lean on when coming across challenges.
---
Indiana Wesleyan University:
MA with a Major in Marriage and Family Counseling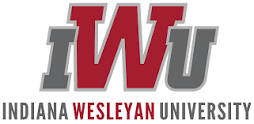 Indiana Wesleyan's 60-credit, COAMFTE-accredited program approaches counseling from a multidimensional lens, emphasizing a family systems model as well as contemporary and postmodern approaches all taught from a Christian worldview. The program leans heavily into evidence-based approaches. The program is offered either online or on-campus, and students gain practical experience through the mandatory supervised internship, which can be done at any clinic local to the student as long as it is approved by the school.
---
No-GRE MFT programs in New Jersey
In the last few years, schools are reorganizing their priorities when it comes to admission expectations. In the past, schools have required applicants to include GRE scores with their application materials and placed heavy emphasis on these scores meeting their specific standards. However, since the Covid19 pandemic, many schools are forgoing GRE requirements in favor of other application materials, like letters of recommendation and essays. For those interested in no-GRE MFT programs, here are some online programs that do not require students to take the standardized test.
What will you learn in a New Jersey MFT program?
MFT programs that meet licensing standards in New Jersey will look similar to other programs across the country. The program will include coursework in theoretical foundations of couples and family therapy; clinical practice; individual development; family relations; professional identity; ethics; and research. Students are also encouraged to take at least one elective in an area of interest related to marriage and family therapy.
The program will also include an internship portion, which may also be called practicum. This internship is meant to be the student's first interaction with real clients. Students work at clinics within their communities under supervision by an approved supervisor. Students will take accompanying coursework that compliments their internship.
How to become an LMFT in New Jersey
The Board licenses candidates as MFTs based on multiple criteria, and the first one is the candidate's education. The program should be either MFT or a related field, including social work or another related field. As long as the program includes the required coursework. Otherwise, the program should be from a COAMFTE-accredited institution.
After completing their education, candidates will need to register as an associate with the Board in order to complete the three years of post-graduate supervised practice known as the residency in training. This is the first of a series of stages in which candidates must submit materials to the Board. At least two of the supervised years must be in marriage and family counseling, and the other year may be in general counseling. The candidate should have 1,150 hours of work with clients and 300 hours max spent in other duties related to their counseling work, such as writing notes or make treatment plans. For students with a master's degree, two of the supervised clinical work must be done post-graduation. Students who earned a Ph.D. may count up to two years of work with clients done in school toward their required post-graduate clinical hours.
The candidate will also need to take and pass the national MFT board examination developed by the Professional Examination service and the Association of Marital and Family Therapy Regulatory Boards. The candidate should submit their application for licensure to the Board, who will then give the client approval to take the exam and may register with PES. It costs $220 to take the exam and an additional $75, paid to Prometric testing administrator, when scheduling the exam.
The application itself is done over time. The first step is when candidates register with the Board as an associate. At that time, candidates submit transcripts from their MFT program, their supervisor's resume, and details of their proposed job placement. The candidate will also need to have a fingerprint-based background check at this point. Supervisors submit a report twice a year with the Board, though the candidate needs to make sure this is done.
When the supervision is finished, the candidate will need to submit the final application materials found on the Board's website. The application asks a number of questions related to professional background. This application is sent in whent he candidate is ready to take the exam. Upon completion and passing of the exam, the Board will review the candidate's application, scores, and education before making their decision.
Featured Master's in MFT Programs
What does an LMFT in New Jersey do?
Licensed couples and family therapists in New Jersey work with clients in areas related to relationships. They use many techniques that are used by licensed professional counselors (LPCs), but the difference is in the focus on interpersonal workings. Counselors may work with couples, families, individuals, and children. Issues they may work with include addiction; divorce; pre-marital counseling; interpersonal conflicts; communication issues; trauma; grief; mental health analysis and diagnosis; couples conflict; and child or elder abuse, among many other potential challenge areas. LMFTs are connectors for their clients, as well as advocates when clients face systemic barriers to wellness.
New Jersey LMFT Career and Salary Opportunities
It is a good time to get into the marriage and therapy industry. The MFT field is projected to grow by 16% nationwide by 2030, according to the Bureau of Labor Statistics. There are a number of factors contributing to this rise, including an increase in awareness toward mental health wellness and issues, a greater demand for therapy as a result, and improved technology creating more access via telehealth. The Covid19 pandemic played a role in awareness, demand, and acceptance of new technology. In 2021, the number of licensed, practicing MFTs in the U.S. was 54,800, and the average salary was $59,660. However, New Jersey is an outlier as far as yearly salaries are concerned. The 4,120 licensed MFTs were making on average $81,330 in 2021, and these numbers may rise as the industry changes in the coming years.
New Jersey MFT Resources
While New Jersey does not have any accredited programs, there are plenty of online MFT programs to consider. While there are more than are listed in this article, here are the links to the programs we mentioned earlier.
Additional Resources:
Syracuse University: MA in Marriage and Family Therapy
Capella University: MS in Marriage and Family Therapy
Indiana Wesleyan University: MA with a Major in Marriage and Family Counseling