For those searching for marriage and family therapy programs in the U.S., it is important to make sure the program satisfies all requirements for licensure. While many mental health graduate training programs are accredited by the Council for the Accreditation of Counseling and Related Educational Programs (CACREP), the American Association for Marriage and Family Therapy (AAMFT) has been accrediting MFT programs through its Commission on Accredidation for Marriage and Family Therapy Education (COAMFTE). Let's take a look at what it means to be an AAMFT-approved program and examine a few universities with AAMFT-accredited programs.
AAMFT-Accreditated Program Standards
Unlike CACREP, AAMFT's COAMFTE accrediting agency specifically examines marital and family therapy masters and Ph.D. programs in the U.S. and Canada. An AAMFT-approved program needs to include courses in basic foundational curriculum areas, including:
-Foundations of relational and systemic practice, theories, and models (6 semester credits)
-Clinical treatment with individuals, couples, and families (6 credits)
-Diverse, multicultural and underserved communities (3 credits)
-Research and evaluation (3 Credits)
-Professional identity, law, ethics, and social responsibility (3 credits)
-Biopsychosocial health and development across the life span (3 credits)
-Systemic/relational assessment and mental health diagnosis and treatment (3 credits)
-Contemporary issues
-Community intersections and collaboration
-Preparation for teletherapy practice
Coursework must also include a clinical practice component with a minimum of 300 direct clinical practice hours, 100 of which must be relational hours, all obtained in no less than a 12 month period. Students must also receive 100 direct clinical supervision hours with an approved supervision.
Featured Marriage and Family Therapy Programs
AAMFT-Accredited Masters Programs
There are currently 123 marriage and family therapy programs accredited by the AAMFT. These include master's and Ph.D. programs. Universities with approved programs are all across the U.S., but here are a few examples for those searching to get a sense of what these programs look like.
Drexel University: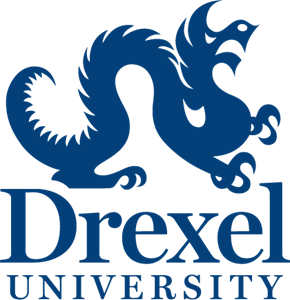 Located in Philadelphia, PA, Drexel's full-time program has online and on-campus classes, allowing students to complete the 90-credit program on a hybrid basis. The program puts a heavy emphasis on working with couples and families dealing with trauma and addiction, adolescents at risk of suicide, LGBT individuals, and other specific populations. Students learn from faculty with diverse certifications, backgrounds, and techniques, including Attachment-based Family Therapy, Emotionally-Focused Couples Therapy, Sex Therapy, and the Person-of-the-Therapist model. Students also benefit from learning through Drexel's Individual, Couple, and Family Therapy Services on-campus clinic, where they participate in clinical simulations and practice.
---
University of Colorado at Denver:
M.A. in Couple and Family Counseling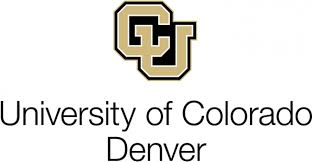 Situated in Denver, Colorado's capital, the university's MFT program trains students to apply systems theory and family and couples counseling in a holistic way. With a focus on diversity and a systemic framework, the program offers students the opportunity to learn under licensed clinical mentors giving direct feedback in the Student and Community Counseling Center, where students can put their theoretical learning into practice. Full-time students will complete the 54-credit program in about 2.5 years, while part-time students will take around 4 years to complete the program.
---
University of Oregon:
Couples and Family Therapy Program

UO's family and marriage therapy program in Eugene, Oregon, takes 90 credits to complete and leads to a master of science degree. The program qualifies students as an LMFT in many states, though more education may be required in some states that have higher requirements.
Graduate program participants get the benefit of close peer-to-peer interaction due to the school's small cohort models of 22 to 24 students. Students are guided by licensed faculty with multiple teaching awards and diverse backgrounds. Furthermore, UO offers students the chance to see clients at the Center for Healthy Relationships and a community-based clinic. They also have multiple supervision sessions and collaboration meetings for feedback and support from fellow clinicians in training and teachers.
---
AAMFT Accredited Online Programs
Those researching their options for universities don't need to be limited to on-campus programs. There are many online MFT programs accredited by the AAMFT. For students interested in AAMFT-approved online MFT programs, here are a few options to consider.
---
Northcentral University:
M.A. in Marriage and Family Therapy

This online MFT program is one that does not require an in-person residency as some programs do. That means the only in-person interactions you will have are your practicums and internships. The program explores theories and techniques of counseling in their application to couples, families, and individuals. Cultural sensitivity, competence, and ethics are some key values explored in the program.
---
Capella University:
Master of Science in Marriage and Family Therapy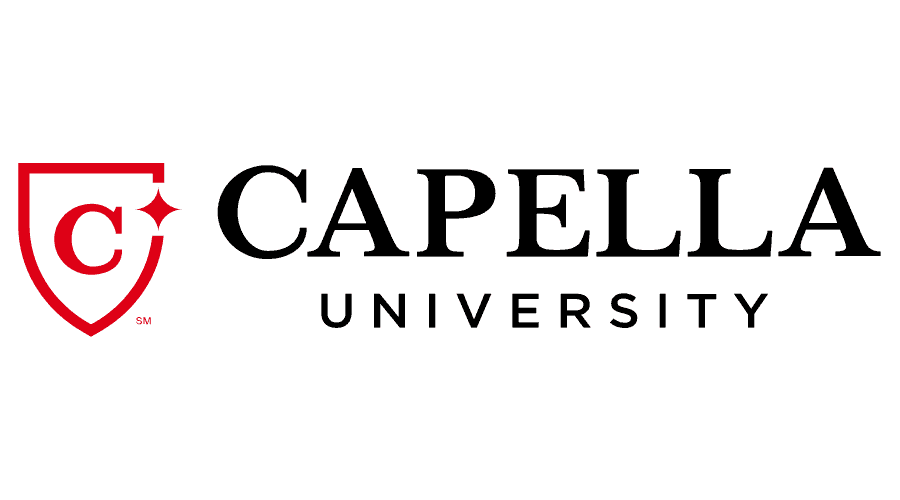 With 16 courses, 72 credits, two residencies, and internships, this online program ensures student success by offering intensive training in a systemic perspective on client intervention and engagement. The program combines learning techniques with practical application, and students will graduate from the program fully ready to meet the education requirements for licensure in Minnesota and states with similar requirements.
---
How to become an LMFT
Becoming will require every candidate to become licensed, and every state has different standards for licensing. However, while the hours and specific coursework vary, the general format remains the same.
Nationwide, students will be required to complete a marriage and family training program accredited by either CACREP or AAMFT's COAMFTE accrediting agency. In most cases, a program that is accredited by one of these agencies will meet the minimum education standards for licensing in states across the country. Qualified programs will include minimum coursework and required supervised practicum and internship hours in which students get clinical practice providing therapeutic service to clients.
After graduation, MFT candidates will enter a period of professional training known as the residence in training period. MFT candidates in their residency gain a minimum number of clinical practice hours under a supervisor. This residency may sound similar to the internship hours required for educational training, but the hour requirements are greater, and candidates are considered professionals.
Once the residency hours have been earned, it is time to take the official MFT licensing exam. While many states require extra tests and training, there is always a licensing exam administered by the licensing board in a given state. In general, candidates will need to send in their completed application to be invited to register for the test. Once scores are submitted and approved, candidates need only wait for final approval of licensure from the licensing board.
---
What does an LMFT do?
While the licensing requirements to become a marriage and family therapist vary by state, the duties of an LMFT look largely the same. Nationwide, LMFTs act as connectors within communities for clients. LMFTs work with families, couples, and individuals to work through interpersonal and intrapersonal challenges in hopes of healing and growing relationships and overall well-being. LMFTs also refer clients to other professionals and services when needed, and they can help clients get past systemic barriers to wellness that may exist within various institutions.
MFT Programs That Can Lead to Licensure
LMFT Career and Salary Opportunities
No matter what kind of accredited MFT program students graduate from, candidates will be entering a field with plenty of opportunity. Between now and 2031, the MFT industry is expected to grow by 14 percent, according to the U.S. Bureau of Labor Statistics. This is higher than many other industries. The growth is due to many factors, including the rise of integrated healthcare, Covid19, greater access to mental healthcare through telehealth, and mental health awareness. Integrated care has also been cited as a major reason for this growth.
The national average for licensed marriage and family counselors was $59,660 as of May 2021. It was estimated there were 65,300 MFT counselors employed in the U.S. in 2021, and experts further predict 6,400 openings for marriage and family therapists across the country each year over the next decade.
Resources
If you are interested in finding out more about the AAMFT-approved MFT programs discussed in this article, here are a few links to the schools' program information pages.
Additional Resources:
Drexel University: Master of Family Therapy
University of Colorado at Denver: M.A. in Couple and Family Counseling
University of Oregon: Couples and Family Therapy Program
Northcentral University: M.A. in Marriage and Family Therapy
Capella University: Master of Science in Marriage and Family Therapy